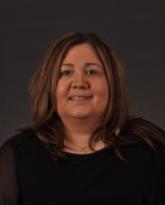 Elizabeth Oddone Paolucci
Professor
Department of Community Health Sciences
Biography
Dr. Oddone Paolucci is an Associate Professor in the Medical Education specialization; she holds a joint appointment in the Department of Surgery, and is both a member and the Education Co-Lead of the O'Brien Institute for Public Health. She has actively served in various leadership roles, including academic research symposia, research grants and awards, and resident scholarship committees.
Dr. Oddone Paolucci completed her PhD in Educational Psychology at the University of Calgary, with a specialization in Human Development and Learning. She has shown a strong commitment to teaching and has taught courses in development, learning, and cognition, as well as measurement, research design and statistical analysis at the undergraduate, graduate, and post-graduate levels for the Faculties of Education, Nursing, Obstetrics and Gynecology, and Medicine for over 21 years. She has been actively involved in the Cumming School of Medicine's graduate programs and has served as Supervisor and Supervisory Committee Member for numerous MSc and PhD students.
A considerable proportion of Dr. Oddone Paolucci's research is interdisciplinary and collaborative, focused on applied methods related to the design of research studies, measurement, and assessment. Her current research focus is on supporting graduate student and resident education, non-cognitive skill development and leadership, as well as patient safety, clinical decision-making, and the study of surgical medical errors. She has authored more than 47 peer-reviewed articles and 6 book chapters in psychology and education on the subjects of attachment, child and family development, criminality and psychopathology across the lifespan, and adult learning. Dr. Oddone Paolucci's research program of study seeks to advance our scientific understanding of the processes of human development and learning from the theoretical and methodological vantages of cognitive, affective, social and organizational psychology. Her research program utilizes primarily quantitative, psychometric methods, as well as systematic reviews/meta-analytic approaches, and multi-center randomized controlled trials to determine surgical intervention success in patient health outcomes. Her research interests include investigating shared cognition and decision-making during complex tasks; medical errors and how they inform preventive strategies; teamwork, group behaviours, and leadership in medicine; and competency development and the assessment of healthcare professionals.
Dr. Oddone Paolucci is able to take on new students in 2019.