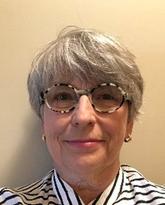 Elzbieta A. Kaminska
Clinical Associate Professor
Division of Rheumatology
Program Coordinator, UME Clinical Clerk Program
Division of Rheumatology - Education
Rheumatologist
Richmond Road Diagnostic and Treatment Centre
Fellow, Internal Medicine and Rheumatology
Royal College of Physicians of Canada
Fellowship in Internal Medicine and Rheumatology
Dalhousie University
MD
Pomeranian Medical Academy, Szczecin, Poland
Preferred method of communication
For all inquiries please contact Dr. Kaminska's Administrative Assistant, Cindy.
Research
Research areas
Rheumatology transition clinics, including Foothills Hospital's YARD clinic
Connective tissue disorders, including scleroderma, systemic lupus erythematosus (SLE), rheumatoid
Future interest in rheumatology continuing medical education development for primary care physicians
Biography
Dr. Elzbieta A. Kaminska has been an associate clinical professor within the Cumming School of Medicine in the Division of Rheumatology since 2012. She is also coordinator/supervisor of the Undergraduate Elective and Selective Clerks rheumatology rotations at the Richmond Road Diagnostic and Treatment Centre (RRDTC).
Prior to that, she was a community rheumatologist in Fredericton, New Brunswick, an assistant clinical professor at McMaster University and site participant for the Canadian Scleroderma Research Group (CSRG).