The Cumming School of Medicine (CSM) is grounded in our partnership with you — our community. Our mission is better health care through research and education. And our greatest strength is our people who, like you, are committed to making a difference.
While this year came with its challenges, we also witnessed remarkable progress across a number of fronts. We continue to lead and make important discoveries in response to the COVID-19 pandemic, furthering knowledge of how to manage it, and examining the associated social, physical and mental health implications of the virus. Ours is a team effort with CSM researchers, scientists, donors, alumni, staff and students working tirelessly and collaboratively across our global community to effect change.
Our impact in other areas is growing as well. As you'll read, a research team led by Dr. S.R. Wayne Chen, PhD, is making exciting breakthroughs with the potential to prevent and reverse the effects of Alzheimer's disease. Elsewhere, CSM researchers are using data science and advanced analytics to improve our understanding of cancer risk, detection and treatment. Work that's being done now is preparing us to take full advantage of new opportunities to meet the cancer challenge when the Calgary Cancer Centre opens in 2023.
Ours is a team effort with CSM researchers, scientists, donors, alumni, staff and students working tirelessly and collaboratively across our global community to effect change.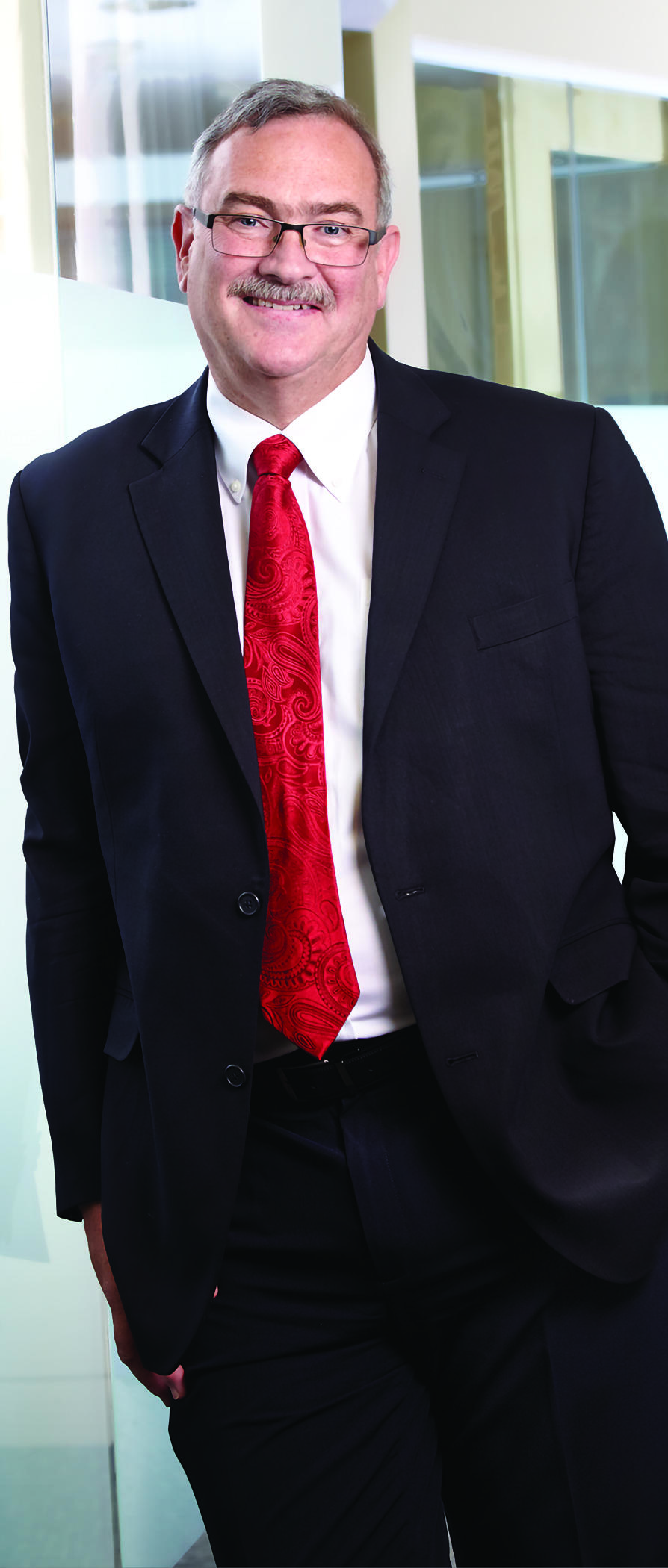 None of these achievements happen on their own. They would not be possible without public and private support and funders. UCalgary's Energize: The Campaign for Eyes High celebrated its successful completion in 2020, raising a historic $1.41 billion to support research and education.
With more than 10,000 donors committing $713 million to projects at the CSM, we are paving the way for critical research, student success and innovation in precision health. The campaign has ended but our work is just getting started — thank you to all of those who gave so generously to promote excellence at our medical school.
As we look ahead, we are guided by UCalgary's new strategic direction, Unstoppable, our "growth through focus" plan. Together, we are charting an entrepreneurial and innovative course where students, faculty and staff have the tools to change the world.
We continue to proudly lead the future of health, contributing to UCalgary's new Child Health and Wellness Research Strategy and supporting the leaders of tomorrow through a new graduate Precision Health education program. We all have a role to play in the future of medicine; we are grateful for your partnership to advance health innovation in Calgary and Alberta.
Thank you for your interest in our school and shared commitment to our community. I hope you enjoy reading Focus on Impact.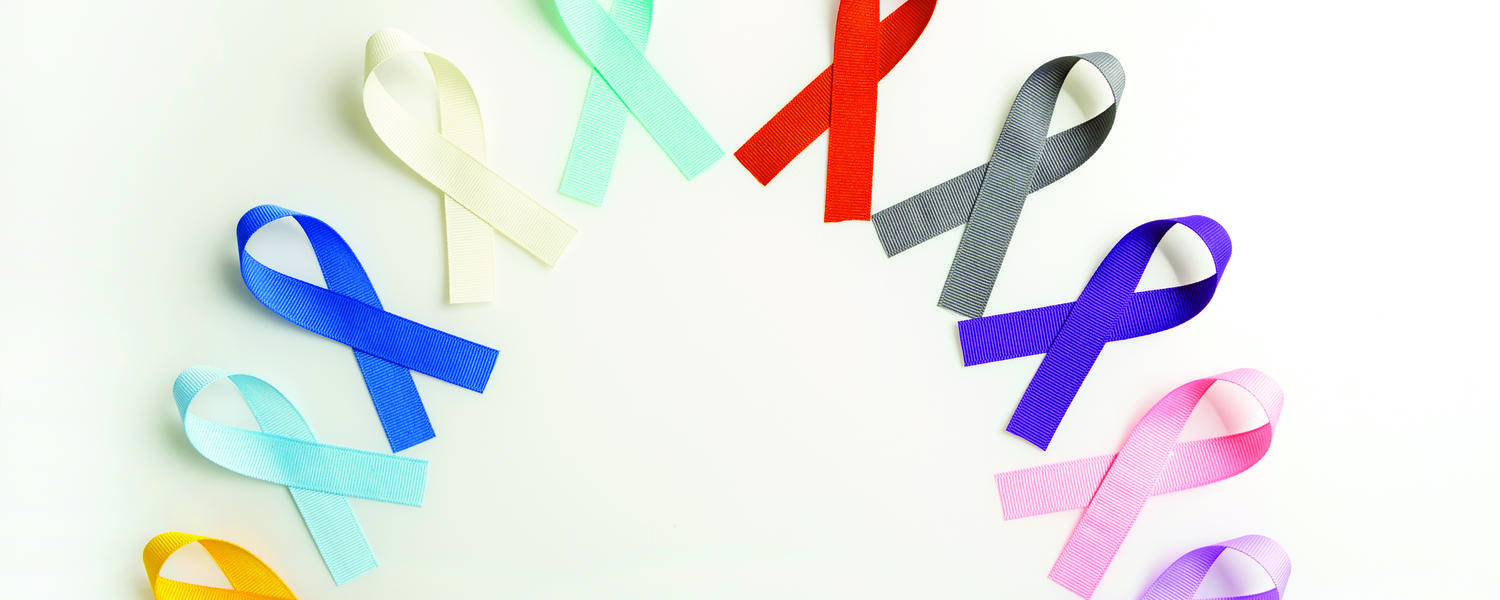 Meeting the Cancer Challenge
An estimated 225,000 Canadians learned they have cancer in 2020.* CSM researchers are working to change this.
Researchers at the Arnie Charbonneau Cancer Institute, a partnership between the University of Calgary and Alberta Health Services, are working tirelessly across disciplines to meet the cancer challenge. Our mission is clear: to decrease cancer in the population, improve cancer treatment and  outcomes and improve patient experience. If anyone can do it, it's Alberta.
The Calgary Cancer Centre, adjacent to our medical school and slated to open in 2023, offers us an unprecedented opportunity to change the trajectory of cancer impact for Albertans and patients around the world. We are proud to share a few exciting successes from the past year, as we look toward the tremendous possibility that lies ahead.
*Source: Canadian Cancer Society.
Decreasing cancer in the population
Leading research in Canada's battle against colon cancer
Cumming School of Medicine researchers are gathering data from more than 20,000 participants in one of the largest research projects in Canada designed to improve early detection and prevention of colorectal cancer. By investigating the characteristics that could personalize the way Canadians are screened for this cancer, they hope to develop the next generation of screening tests.
Colorectal cancer is expected to be the third most commonly diagnosed cancer in Canada in 2020, according to the Canadian Cancer Society. It is the second leading cause of death from cancer in men and the third leading cause of death from cancer in women.
"Our goal is to improve screening for colorectal cancer and, ultimately, patient outcomes," says Dr. Robert Hilsden, MD, PhD, (MSc '96, PhD '01) research director of the Forzani and MacPhail Colon Cancer Screening Centre at UCalgary's Foothills campus. "First, we want to better understand who is at high risk for colorectal cancer and who is not, so we know who needs to be screened and how best to do it. Second, we want to improve the screening experience to maximize participation."   
The data collected from patients includes biospecimens (blood, urine, normal colon tissue) and detailed information about each participant's medical history, lifestyle, physical activity and diet.
"More than ever before, this research is allowing us to use data science and advanced analytics to understand cancer risk," says Dr. Darren Brenner, PhD, the associate research director of the centre. "From this work we can develop and advocate for improved policy, practice and personal change to bend the curve and reduce the cancer burden in Canada. The work has the potential to save lives and have a positive economic impact, as we reduce the need to access the health-care system."
Both researchers are members of the Arnie Charbonneau Cancer Institute and the O'Brien Institute for Public Health.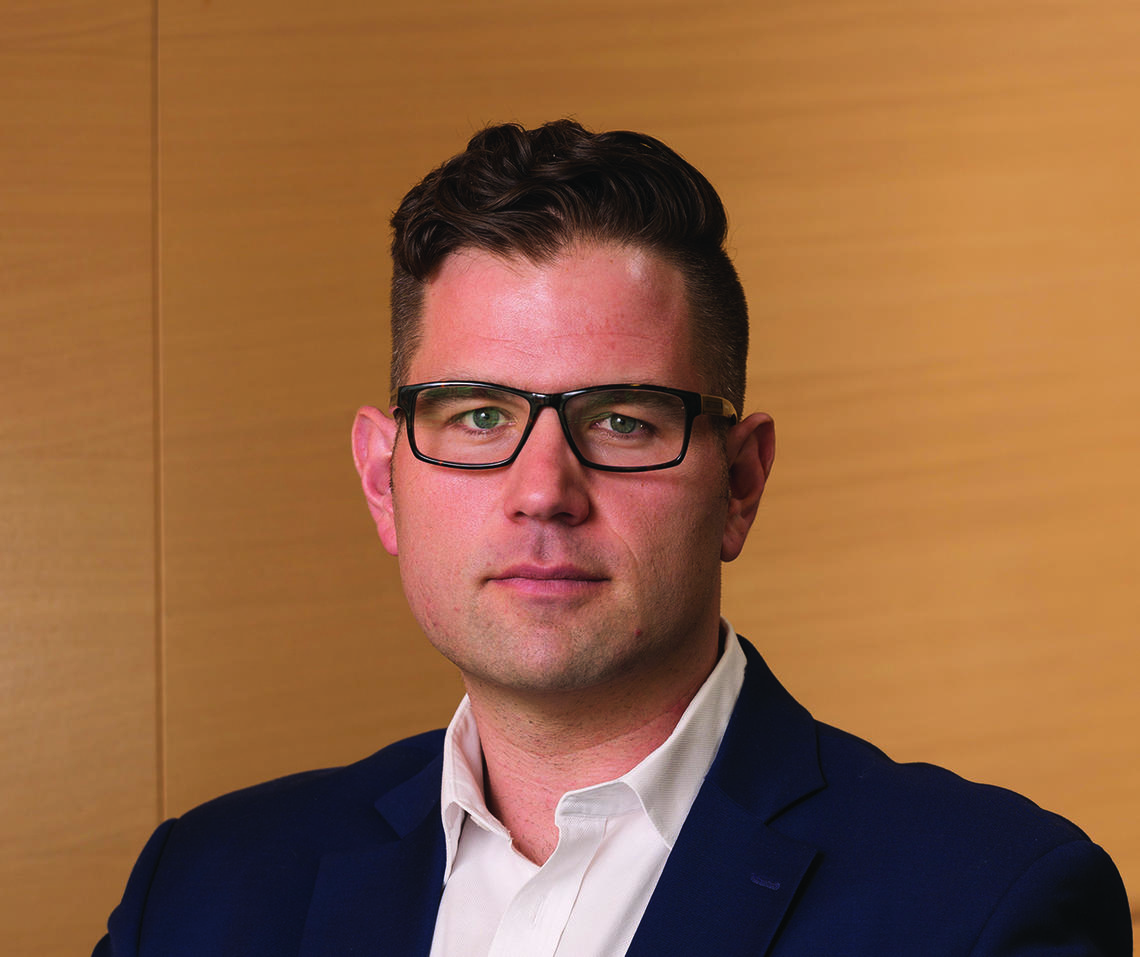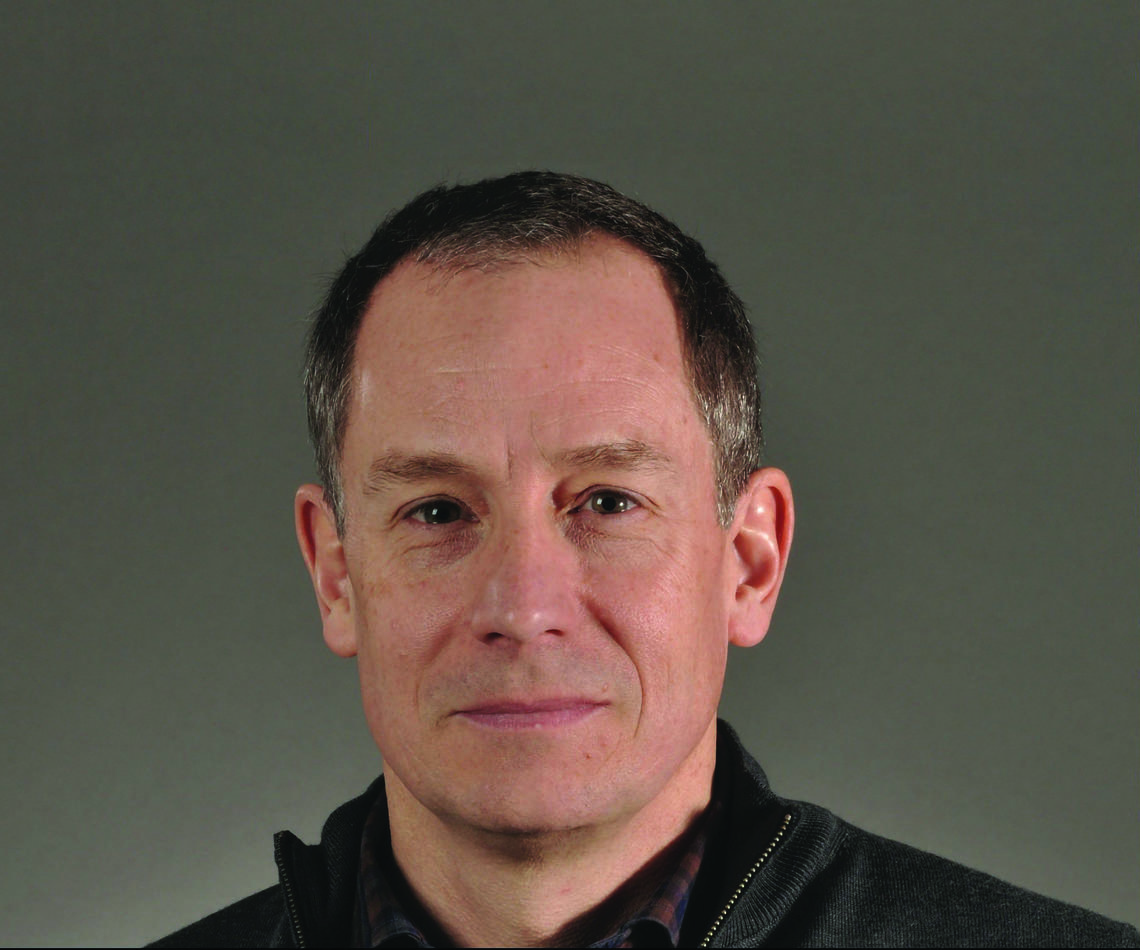 Improving cancer treatment
Improving treatment for glioblastoma patients
Niacin, a B-vitamin you see on grocery store shelves, may help glioblastoma brain cancer patients live longer when paired with chemotherapy and radiation. A new five-year clinical trial is looking at how this vitamin, also known as vitamin B3, may kick-start the body's own defences to fight this cruel disease.
Glioblastoma cells are stubbornly resistant to treatment, and patients usually succumb to the highly aggressive brain cancer less than two years after diagnosis. Niacin has been shown to reboot immune cells, prompting them to attack stem cells that fuel the growth of the tumours.
A 2020 study by Dr. V. Wee Yong, PhD and Dr. Susobhan Sarkar, PhD, members of the Arnie Charbonneau Cancer Institute and the Hotchkiss Brain Institute, found that mice with glioblastoma lived nearly four times longer when receiving niacin with chemo and radiation – up from 40 days to 150 days.
A new clinical trial, led by the Clark H. Smith Brain Tumour Centre's Dr. Yong and Dr. Gloria Roldan Urgoiti, MD, (PGME '14) is looking at whether niacin can be added to temozolomide chemotherapy
and radiation therapy. The first step is to see if patients experience unexpected toxicities. After confirming that it is safe and finding the adequate dose, the clinical trial will continue to see if niacin controls the tumour when paired with temozolomide chemotherapy and radiation therapy.
"This is a story of homegrown bench-to-bedside collaboration that seeks to improve the prognosis of a deadly brain tumour," says Yong, who is the Canada Research Chair in Neuroimmunology. "I am excited for this trial and the potential it has to help patients."
The trial is moving forward with funding from the Canadian Institutes of Health Research, Alberta Health Services, the Alberta Cancer Foundation Kvisle Fund and the generosity of the Ronald and Irene Ward Foundation through the Hotchkiss Brain Institute.
Improving patient experience and life after care
Coping with cancer during the pandemic
Living through a pandemic is stressful for all of us. Adding the uncertainty and anxiety of a cancer diagnosis to your list of unknowns makes this an even more unsettling time.
Enbridge Research Chair in Psychosocial Oncology, Dr. Linda Carlson, PhD, (BSc '91) is leading a team of Canadian researchers studying the impact of the COVID-19 pandemic on the mental health of cancer survivors.
The team from the Canadian Cancer Trials Group (CCTG) Supportive Care Committee has spearheaded a study of more than 1,000 survivors across the country diagnosed with cancer in the past ten years.
The 2020 study, titled "Living With Cancer in theTime of COVID-19," asks participants to complete a series of surveys covering the impact of the pandemic on their mental health and quality of life, including stress levels, worries, depression, changes in cancer care and any positive changes that may have resulted from the pandemic.
"When the pandemic started, we knew this was going to affect cancer patients in many different ways," says Dr. Carlson. "We
just didn't know in how many different ways. Some things are potentially positive for patients because they can get care at home and travel less, but there are drawbacks, too. Treatments and surgeries were delayed, and there was a lot of talk about being
at higher risk of death or complications if they were to get COVID."
The researchers hope the data will expose the full impact of the pandemic on this potentially vulnerable group and help
direct  strategies to better support cancer survivors through this exceptionally difficult period in history.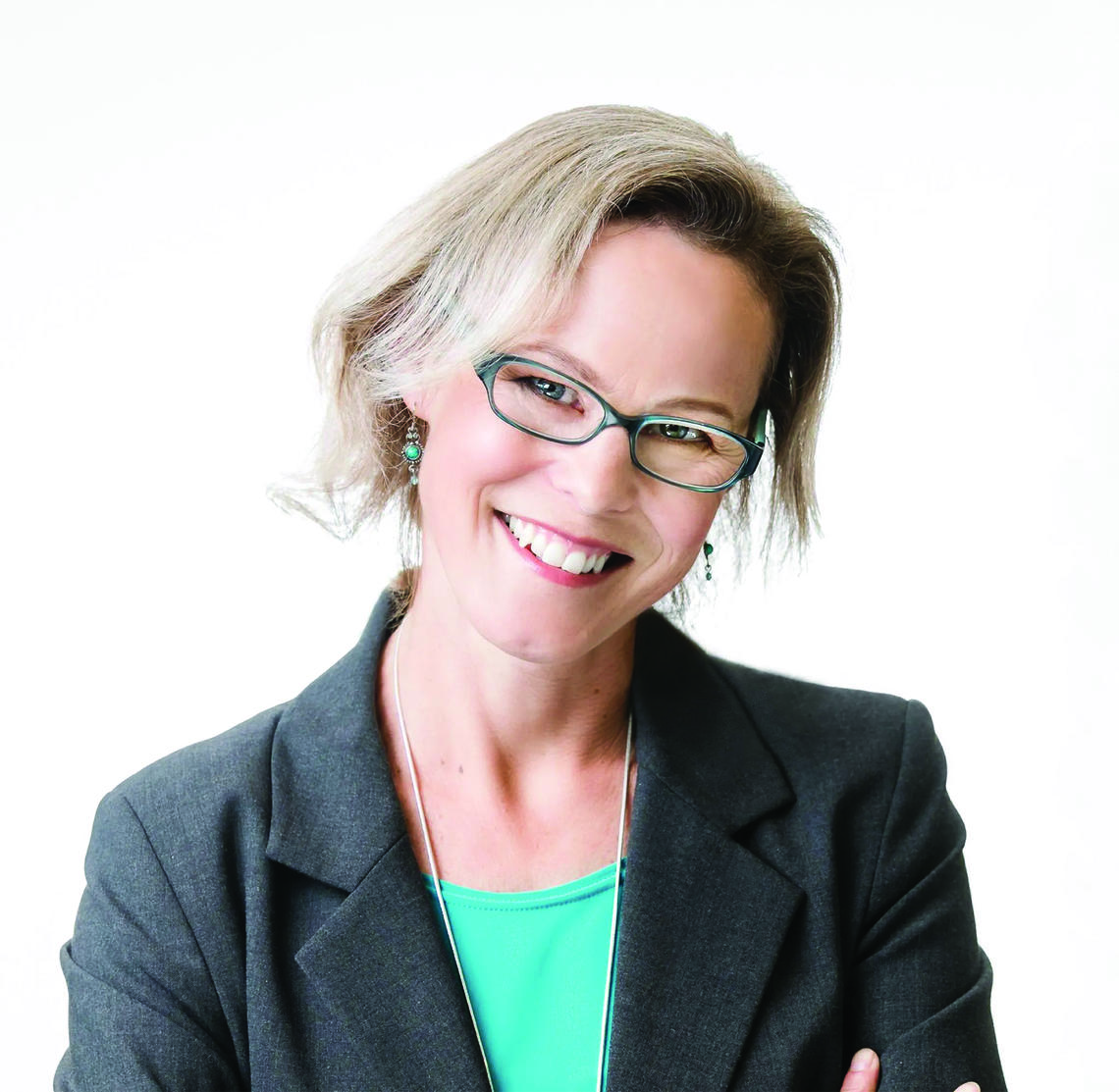 Addressing Canada's rising radon exposure
Working and studying from home during the COVID-19 pandemic has increased our exposure to radon: a radioactive gas which is the second leading cause of lung cancer, after smoking.
Charbonneau Institute researchers Drs. Aaron Goodarzi, PhD, and Cheryl Peters, PhD are working on a project to understand how residential exposure to radon gas during the global pandemic has influenced and may change future rates of lung cancer in Canada. 
"The trend toward working from home has been slowly increasing over the past decade. But those numbers have shifted dramatically in 2020 due to the widespread changes caused by COVID-19," says Dr. Goodarzi, the Canada Research Chair for Radiation Exposure Disease. "We are currently analyzing the impact of this sudden change."
The first phase of this Canadian multi-year project revealed an overall 13.1 per cent jump in residential radon exposure between March and November of 2020. As Canada experienced its second and third waves of COVID-19 infections, the team has been working to understand what populations are most vulnerable to these changes – now, and after the pandemic subsides.
This research, supported by the Alberta Real Estate Foundation, is particularly important in Alberta, as the Prairie provinces are home to the second-highest radon-exposed population on this planet. This project builds on Goodarzi's work through Evict Radon, a multidisciplinary team of scientists committed to solving Canada's large and worsening radon gas exposure problem.
Learn more about this work, including how you can test for radon and remove it from your home, by visiting: https://evictradon.org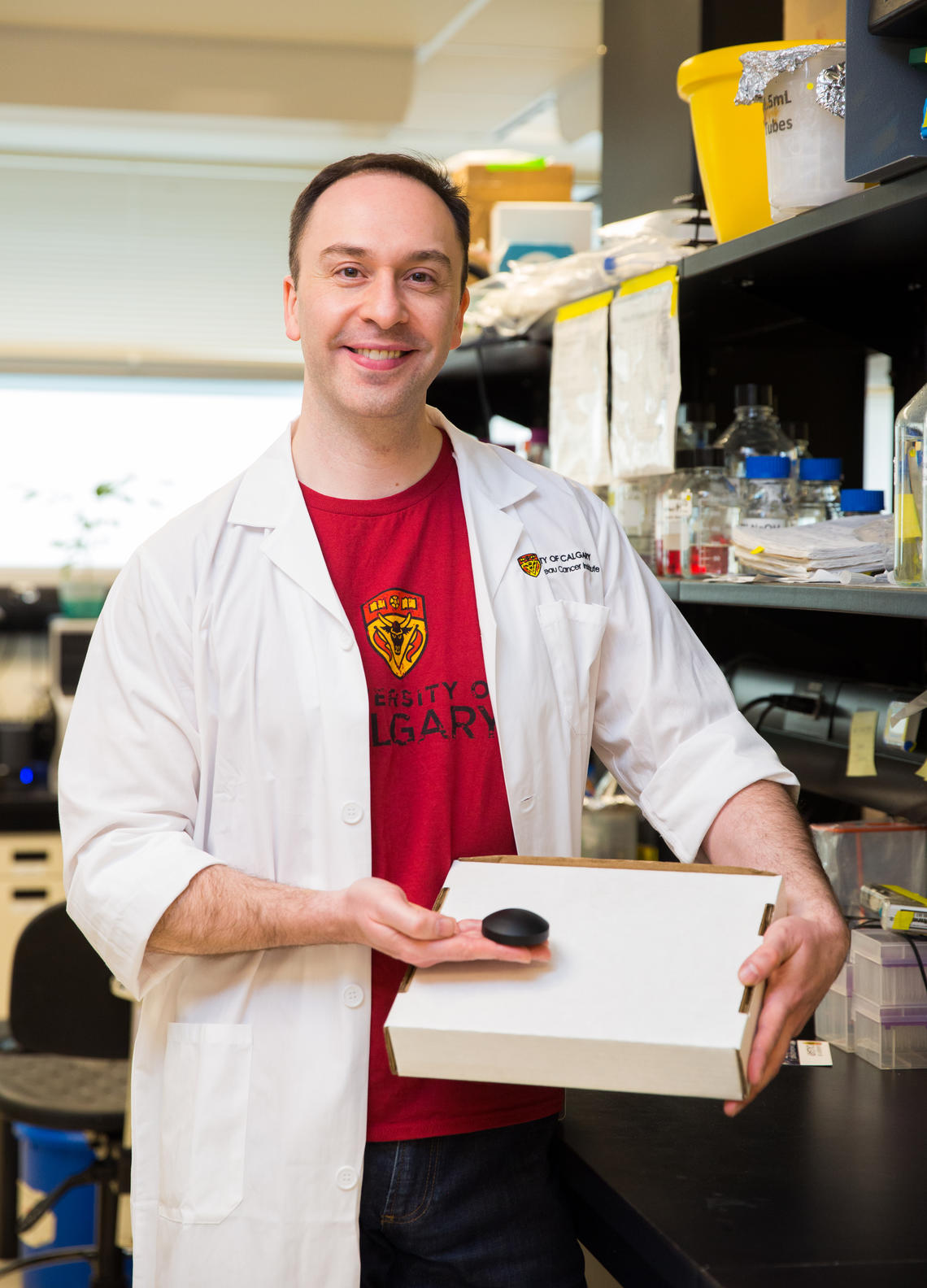 Parsing data to inform lung cancer care
A philanthropy-fueled database is proving its value and attracting national and international attention, including for some highly encouraging new research on survival rates for Albertans prescribed a well tolerated, pill-form treatment for a specific form of lung cancer.
The study, published in February 2021, looks at real-world outcomes for 92 patients from the provincial Glans-Look Database with Stage 4 non-small cell lung cancer. The study tracked their experience taking an ALK-inhibiting drug between 2014 and 2019.
While side-effects and timely access to treatment can sometimes get in the way of outcomes promised by a clinical trial, this study confirms the drug worked well and was safe for these Alberta patients.
"The exciting thing was that we found the experience in the real world was as good as we hoped," says Dr. Gwyn Bebb, MD, PhD, a professor and member of the Arnie Charbonneau Cancer Institute. "When you have people with lung cancer who can go back to work and look after their families, that is a very reassuring result."
All the patients in the study were ALK-positive, meaning some unknown triggers prompted a chromosome carrying their ALK gene (anaplastic lymphoma kinase) to break off and fuse with another one. Roughly 40-50 Alberta patients are diagnosed with this form of lung cancer each year.
The study found that their median overall survival was four years – roughly four times longer than those treated with chemotherapy. Without treatment, Stage 4 non-small cell lung cancer patients often succumb to the disease within four to eight months.
Capturing this kind of real-world evidence relied on the depth of data secured by the UCalgary/Alberta Health Services Glans-Look Database – one of few of its kind and the envy of cancer researchers across Canada and around the world. Named for Albertan cancer patients and philanthropists, Jon Glans and Jim Look, this platform has collected detailed province-wide lung cancer outcomes data for close to 10,000 patients since 2008.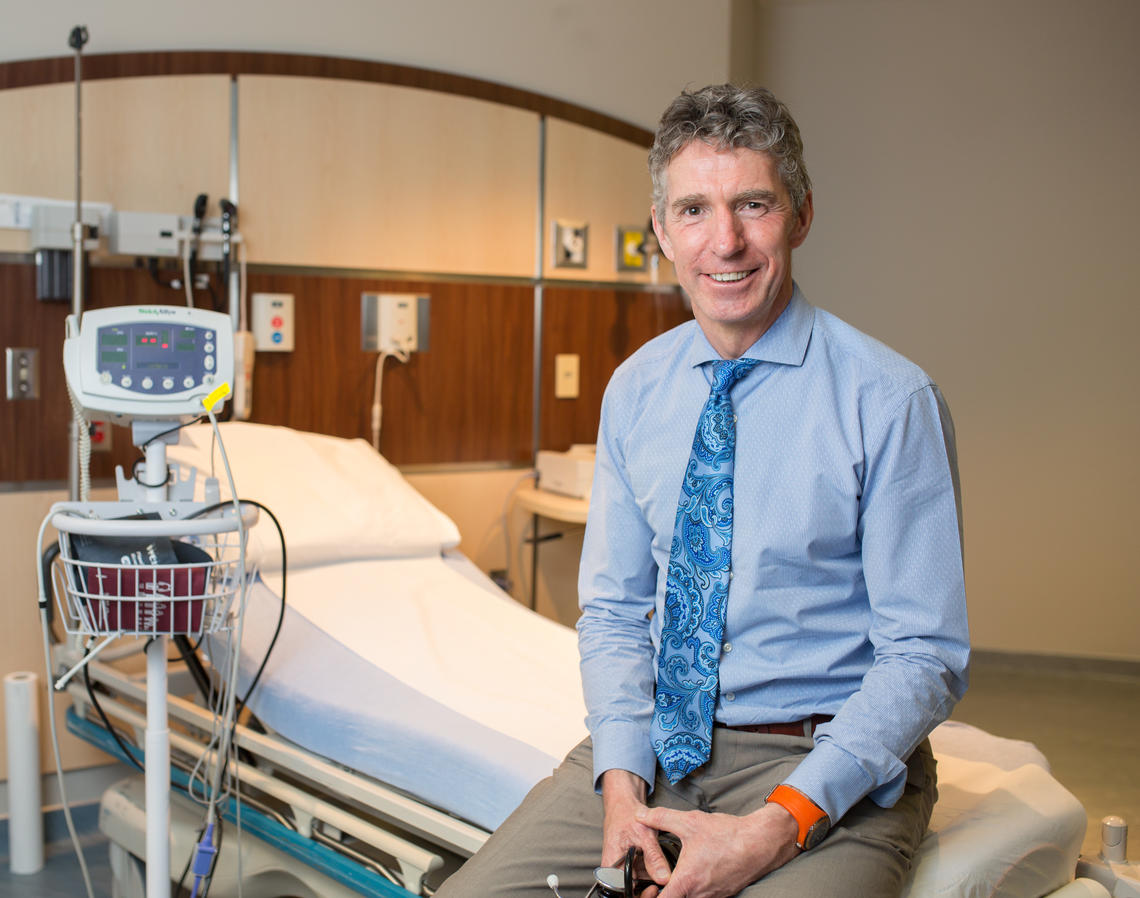 Supporting kid's cancer survivors
More than 75 per cent of pediatric cancer survivors develop long-term health and psychological difficulties after their cancer therapy, including anxiety and depression. As adults, survivors are less likely than their peers to graduate high school or hold a job.
New research through the Button Family Initiative in Pediatric Psychosocial Oncology & Survivorship, is being undertaken to address these difficulties.
Researcher Dr. Fiona Schulte, PhD, a member of  the Arnie Charbonneau Cancer Institute and Alberta Children's Hospital Research Institute (ACHRI), is leading a study to examine the health and psychosocial functioning in patients receiving care at the Alberta Children's Hospital Long-Term Survivor Clinic (LTSC). This study will collect and compile existing and new data from questionnaires taken by patients and survivors across their lifespans – enabling researchers to find patterns and design interventions to address problems early on.
"Through a greater understanding of the common late effects, health concerns, health behaviours and psychosocial functioning in young men and women who attend the clinic, we can improve the current services for patients, and – working with them – develop new services to meet patient's needs," says Dr. Schulte.
Survivors receiving care through the Alberta Children's Hospital LTSC are followed throughout their lifetimes, providing a unique opportunity for rich data collection. Collected and housed on-site, this database will provide the infrastructure to enable work well into the future. Researchers with specific questions will be able to mine this database to find correlations, leading to deeper understanding and better care.
There is no other place in North America that can support such a robust study. This research, made possible by CIBC and friends and family of volunteers Jim & Tracey Button, helps position UCalgary and our city as a leader in this field.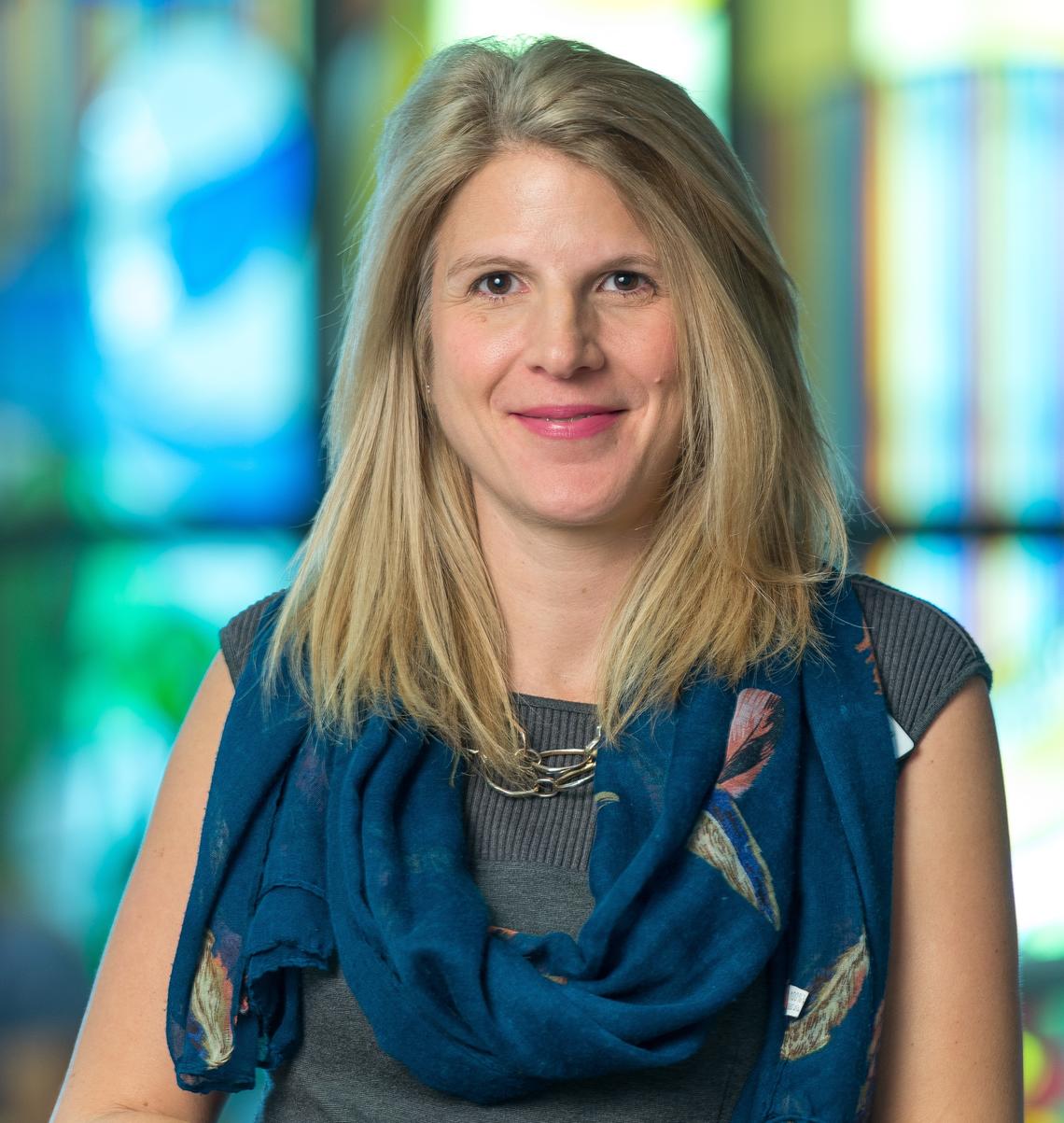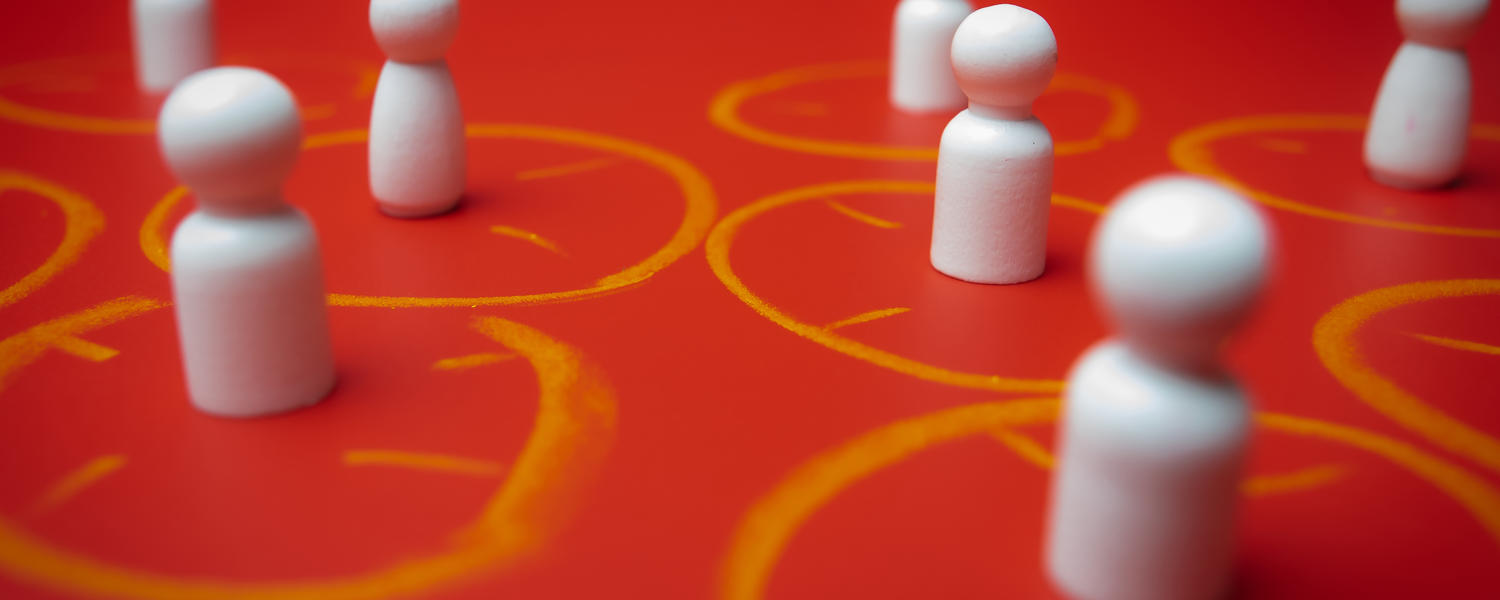 CSM steps up: COVID-19
Many Albertans will remember March 12, 2020 as the day our province announced the first COVID-19-related restrictions. For our Cumming School of Medicine (CSM) community, it will also be remembered as the day our attention urgently shifted towards an unknown virus that caused the world to come to a halt.
The novel coronavirus has resulted in a challenging year for our research, scientific and clinical communities. More than ever, the focus has been on our experts to provide answers, solutions and care.
Despite the circumstances, our specialists stepped up, developing innovative ways to prepare front-line health-care workers, address supply shortages, track transmission, create vaccines, investigate the effects of the virus on the overall health and well-being of the populations we serve, and keep our local communities safe and informed.
In extraordinary times, the CSM continues to be a leader in research and a reliable source of information. This is because of the highly-skilled, devoted, passionate people who make up our CSM community, the generosity and support of our community members and strong partnerships with other faculties at the university and Alberta Health Services (AHS).
Mar, 2020
Mar 17 | Alberta declares a local state of public health emergency
Mar, 2020
The CSM quickly deploys its big data expertise to help the City of Calgary tackle the pandemic in real time. Highly -skilled data scientists build the UCalgary Centre for Health Informatics COVID-19 tracker, a data-integrated system for decision-making and public use. The tool provides a provincial breakdown of when and where the virus is spreading, while contrasting Alberta's data to the data of public health interventions taking place globally. The team monitors COVID-19 trends to ensure the province's health system does not become overwhelmed.
Mar, 2020
The CSM helps compile a list of volunteers to assist AHS with COVID-19 response efforts; more than 800 volunteers sign up to help.
Mar, 2020
Mar 27 | Non-essential businesses in Alberta temporarily close; gatherings are limited to 15 people.
Apr, 2020
A UCalgary team led by Alberta Children's Hospital Research Institute (ACHRI) researchers Dr. Catherine Lebel, PhD, Dr. Gerald Giesbrecht, PhD, and Dr. Lianne Tomfohr-Madsen, PhD, surveys pregnant women across Canada to shed light on stress, depression and infant brain development during the pandemic.
Apr, 2020
A COVID-19 outbreak at the Cargill meat packing plant, located in High River, spreads home to workers' families and roommates. CSM alumnus Dr. Adam Vyse, MD '93, and other members of the Calgary Zone Primary Care Network, mobilize a successful primary care pandemic strategy for the region. In addition to testing, isolating and contact tracing, the strategy places an emphasis on connecting with and supporting patients virtually for the duration of their illness.
Apr, 2020
Apr 13 | Alberta Health offers COVID-19 testing to any Albertan displaying symptoms.
Apr, 2020
The pandemic underscores the need for innovative strategies to better support continuing care residents. The Brenda Strafford Foundation Chair in Geriatric Medicine, Dr. Jayna Holroyd-Leduc, MD, and her team work with Calgary-based long-term care facilities to detect acute changes in residents' conditions earlier to ensure the right care is provided in the right location.
May, 2020
A team of CSM researchers, including study lead Dr. Dylan Pillai, MD, PhD, develop a new method to test for the virus that can provide results in 30 minutes without the need for high-tech equipment and reagents.
May, 2020
A multidisciplinary team of researchers led by Drs. Jim Kellner, MD, and Francois Bernier, MD, investigates the genes and immune response of Alberta children in a pan-Alberta study focused on tracking the impact of COVID-19 on their young bodies. The research team will follow a cohort of more than 1,000 children and conduct studies on biological samples to better understand the unique genetic code of the virus.
May, 2020
A team of CSM alumni and students develop an online dashboard, SeroTracker, to track global COVID-19 antibody testing studies. SeroTracker, mobilized by alumni Rahul Arora, BHSc '19 and Tingting Yan, BHSc '19, helps public health officials and researchers understand population immunity patterns in their countries, and monitor which groups have been most affected and study vaccine programs. This UCalgary-led project garners the interest of the World Health Organization and other international partners.
May, 2020
May 25 | Two months after shutdown, Calgary joins Alberta in Stage 1 of reopening.
May, 2020
May-June | A Mathison Centre study led by researchers Drs. Paul Arnold, MD, PhD, and Iliana Ortega, MD, investigates the mental health impact of COVID-19 on vulnerable youth. The findings will help identify who is most impacted to develop targeted interventions and treatments for this population.
Jun, 2020
Dr. Doug Mahoney, PhD, re-focuses his experience with viruses by exploring whether one of the cancer treatments he works with can be modified and repurposed as a vaccine for COVID-19. In collaboration with other investigators and supported by philanthropy, Mahoney creates a viral vector vaccine — a type of hybrid vaccine which creates a memory response from the immune system so it knows to attack when exposed to the novel coronavirus.
Jun, 2020
The Canadian Institutes of Health Research provide a second round of rapid funding for COVID-19 research funds eight CSM-led projects.
Jul, 2020
Dr. Stephen Freedman, MD, leads a study to track how COVID-19 may be transmitted by children. To understand if and how likely children without symptoms are to transmit the virus, participants are tested and followed at 17 sites across North America.
Jul, 2020
A group of researchers investigate the impact of COVID-19 outbreaks at meat processing facilities in Alberta, including Canada's largest single location outbreak – the Cargill plant. Led by Dr. Gabriel Fabreau, MD, the project focuses on how the outbreaks began and the factors which led to their rapid spread.
Aug, 2020
Aug 1 | Face coverings (masks) become mandatory in Calgary and Edmonton.
Sept, 2020
Many schools reopen, as Alberta passes the one-million mark for COVID-19 testing.
Oct, 2020
Supported by philanthropic donations from TransAlta and others, researchers at UCalgary, the Southern Alberta Institute of Technology, AHS, and Alberta Precision Laboratories partner with the Stoney Nakoda Nations to connect remote communities to laboratory services and to deliver medical equipment and COVID-19 test kits using remotely piloted drones.
Nov, 2020
The CSM announces the reopening of the Bio-safety Level 3 (BSL-3) lab allowing scientists and clinicians to safely advance their research into vaccines and treatments for COVID-19 and other infectious diseases. The university pools resources and partners with government and philanthropists, including Joan Snyder, to support reopening of this vital space in the Snyder Institute for Chronic Diseases.
Nov, 2020
Nov 21 | Intensive care units in Alberta approach capacity limits as hospitalizations rise.
Dec, 2020
Dec 15 | Alberta's first doses of the COVID-19 vaccine are delivered to health-care workers in Calgary and Edmonton.
Jan, 2021
UCalgary researchers participate in an international multi-centre study evaluating decontamination methods to maintain respirator mask integrity and performance. An effective decontamination and reuse strategy would ensure a sustained supply and help combat future global supply shortages.
Apr, 2021
COVID-19 vaccines become available to all Albertans 40 years of age or older. The province administers more than one million doses.
May, 2021
May 10 | Alberta shows the highest vaccine hesitancy of all Canadian provinces. CSM dean Dr. Jon Meddings, MD, joined by infectious diseases expert Dr. Cora Constantinescu, MD, and UCalgary Chancellor Deborah Yedlin, pens Calgary Herald OpEd imploring Albertans to come together to end the pandemic.
Community support fuels important research and education priorities within the Cumming School of Medicine, including our response to COVID-19 and the core infrastructure that supports this work. Giving to the CSM Impact Fund can help minimize the consequences of the pandemic in our community and beyond.
Alberta timeline informed by Global News: https://globalnews.ca/news/7538547/covid-19-alberta-health-timeline/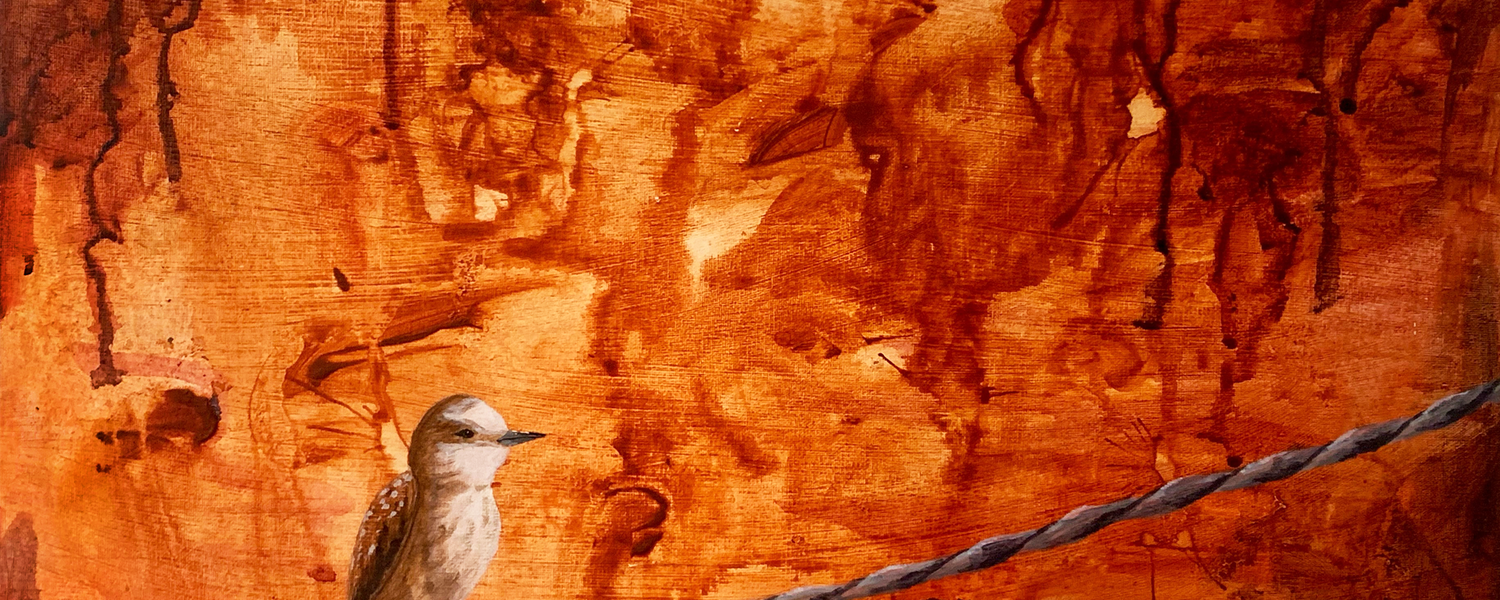 Black Lives Matter
CSM's Black Medical Students' Association (BMSA) was established in 2018 to create a safe, welcoming community for Black medical students. Since then, it has evolved into a group that raises awareness of the bias and systemic racism in our institutions, including medical education.
As the tragic deaths of George Floyd, Regis Korchinski-Paquet, Breonna Taylor, and Ahmaud Arbery and the associated Black Lives
Matter protests were making headlines, the BMSA took action to provide an evidence-based framework for the medical school to use to initiate meaningful change to combat the racial inequality that is currently woven into our processes and systems. 
In June 2020, BMSA members, Aya Ebdalla (BA, BSc '19), McNiel–Inyani Keri, Mursal Mohamud and Chidera Nwaroh (MSc '19) released "Calls to Action to Address Institutionalized Racism in Medical Education and Health Care," a concise document that highlights actions that are needed to "provide informed, anti-oppressive practices to prevent health inequities."
Artwork provided by Dylan Brenneis
The group identified three themes in which tangible measures can be made to counter racism in medical education and health care: commitment to increasing diversity; equipping all CSM graduates to care for patients who are Black, Indigenous, People of Colour (BIPOC); and promoting wellness in BIPOC students. These themes share a common goal – to move towards an anti-racist future for medicine.
These calls to action highlight that "the presence of racial diversity within all levels of the Cumming School of Medicine, including medical students, residents, administrators, lecturers, faculty, and leadership is paramount. Creating a community of support in which this is possible is the first step."
An early response from the CSM included establishing the Black Applicant Admissions Process (BAAP) for the 2020-2021 medical school application cycle. This new process gives Black applicants the choice to self-identify and provide an essay to include in their overall file. To ensure those with similar lived experiences are involved in the evaluation, BAAP applicant files will be reviewed by at least two members of the BIPOC community.
"Introducing the BAAP is a step in the right direction. However, there is more we can do to achieve equity and diversity in our admissions process and within our school," says dean, Dr. Jon Meddings, MD.
"The BMSA would like to thank the CSM for listening and more importantly, taking action — demonstrating their leadership in the fight against institutional racism and their commitment to our collective communities." says BMSA member Keri.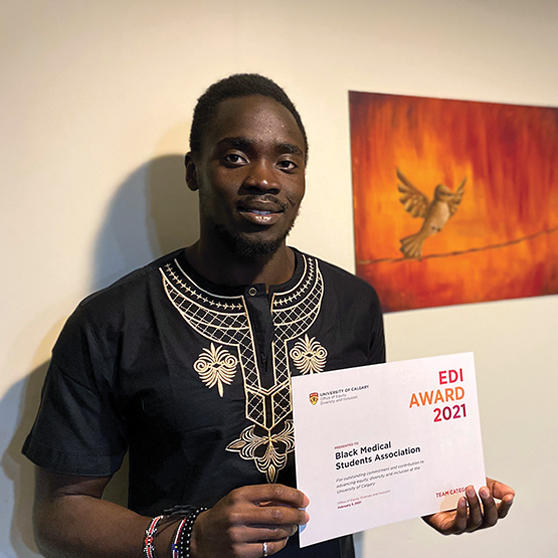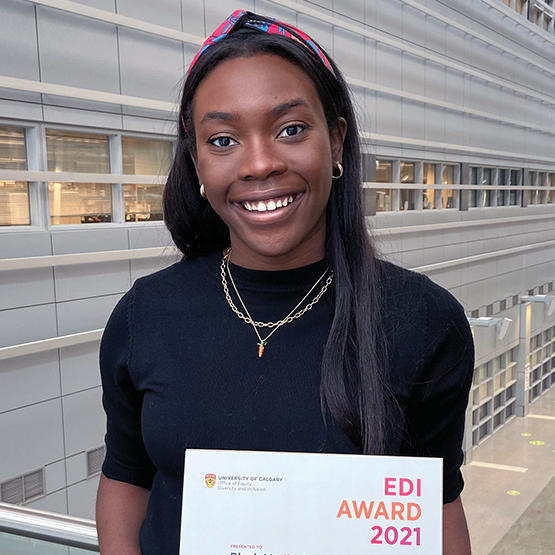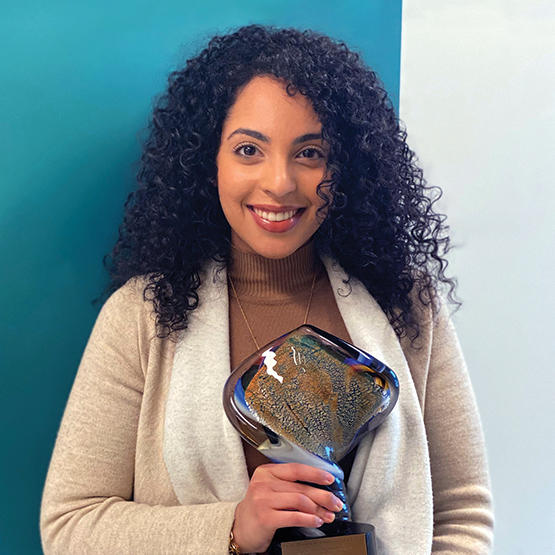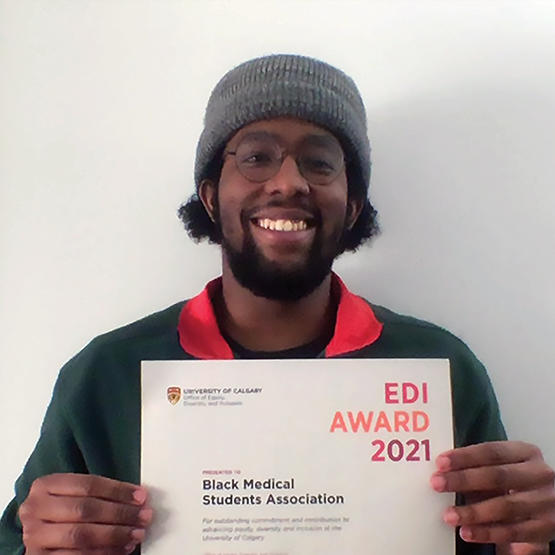 "Although the fight against institutional racism is far from over, these initial steps do not go unnoticed. We look forward to continued commitment from CSM leadership in maintaining what has been established while actively taking further steps in the fight against institutional racism," Keri continues.
Other changes have been initiated to address specific calls to action, including hiring additional mental health professionals with expertise in racialized trauma, evaluating the medical school curriculum to identify implicit bias and a tool to self-report acts of racism.
The BMSA student leaders continue to work tirelessly to advocate for changes to our system – a considerable task considering they are enrolled in an academically rigorous program.
Their contributions were recently celebrated by UCalgary with the 2021 Equity, Diversity, and Inclusion Team Award, a testament to their work to help the university in its journey to becoming a more inclusive place.
Heart drug may prevent, reverse Alzheimer's Disease
A new discovery spells hope for patients and families affected by Alzheimer's disease.
A research team led by Dr. S.R. Wayne Chen, PhD, has made an exciting breakthrough with the potential to prevent and reverse the effects of Alzheimer's disease.
The CSM team discovered that limiting the open time of the ryanodine receptor, a channel which acts like a gateway to cells located in the heart and brain, reverses and prevents the progression of Alzheimer's disease in animal models. They also identified a drug which limits the opening of this channel, interrupting the disease's process.
Dr. Chen's team used a portion of an existing drug used for heart patients to treat mice models with Alzheimer's symptoms. After one month of treatment, the memory loss and cognitive impairments in these models disappeared.
"The effect was quite amazing," says Chen, the Heart & Stroke Chair in Cardiovascular Research. "We couldn't tell the drug-treated disease models and the healthy models apart."
Previous research has shown the progression of Alzheimer's disease is driven by a vicious cycle involving a protein that makes neurons more active than usual. These neurons, in turn, produce more of the protein. However, it wasn't clear why that happens, nor were there effective treatments to stop the cycle. 
"The significance of identifying a clinically used drug that acts on a defined target to provide anti-Alzheimer's disease benefits can't be overstated," says Chen, a member of CSM's Libin Cardiovascular Institute and the Hotchkiss Brain Institute. Dr. Jinjing Yao, PhD, a student of Chen's, is the first author of the study.
This research – supported by philanthropic donations from the Alvin and Mona Libin Foundation, Canadian Pacific Railway Company and Sam and Beverley Mozell – is potentially highly impactful, as more than 500,000 Canadians live with Alzheimer's disease and other dementias, suffering from memory loss and other cognitive impairments that negatively impact quality of live. The results of the groundbreaking study were published in the peer-reviewed journal, Cell Reports.
While there are many steps to be taken before this finding could lead to a clinical trial, Chen is optimistic about the future of this research and its potential to improve the lives of patients living with Alzheimer's around the world.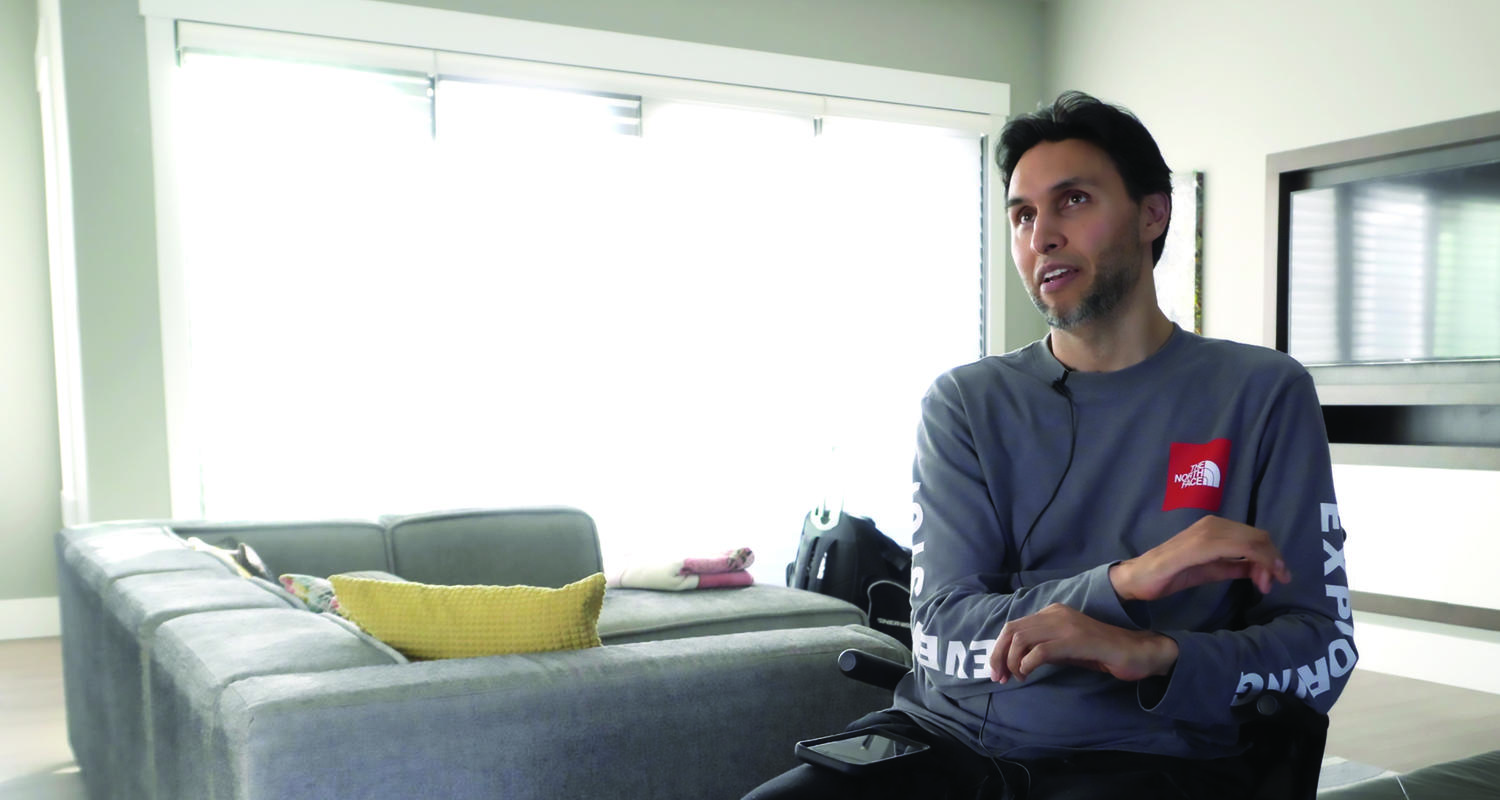 Reversing the effects of spinal cord injury
International clinical trials to begin on the benefits of neurostimulation for regulating blood pressure
Dr. Richi Gill, MD (BSc '04), is treating patients again, able to enjoy time with his family and get a good night's sleep, thanks to a new medical discovery by CSM researchers.
Three years ago, Gill broke his neck in a boogie board accident while on vacation with his young family. "What many people don't realize is that a spinal cord injury prevents some systems within the body from regulating automatically," says Gill. "My blood pressure would drop drastically, leaving me fatigued, dizzy, and unable to focus. The condition can be life threatening, requiring medication for life."
But new research from Drs. Aaron Phillips, PhD, and Grégoire Courtine, PhD, at the Swiss Federal Institute of Technology (EPFL), has been life-changing for Gill and could be for others living with spinal cord injury (SCI). Drs. Phillips and Courtine co-led an international study that proves spinal cord stimulators can bridge the body's autonomous regulation system, controlling blood pressure without medication.
"The spinal cord acts as a communication line allowing the brain to send signals to tell the body such as when and how to move, as well as how to control vital functions, including blood pressure," says Phillips. "This communication line is broken after a spinal cord injury. We created the first platform to understand the mechanisms underlying blood pressure instability after spinal cord injury, which allowed us to develop a new cutting-edge solution."
That solution was developed by a multi-disciplinary team of researchers and engineers from the Libin Cardiovascular Institute, the Hotchkiss Brain Institute and the McCaig Institute for Bone and Joint Health, all part of the UCalgary RESTORE Network.
RESTORE – which stands for REsearching STrategies fOr Rehabilitation – was created to enhance the recovery and lives of patients living with SCI, stroke, and other movement impairments by evaluating and discovering new treatments. RESTORE is supported by a generous gift from the estate of Edith Rodie in partnership with the Calgary Health Foundation.
In the study, targeted electrical stimulation of the spinal cord was used to stabilize blood flow throughout the body, allowing vital organs to maintain an appropriate supply of blood. "People feel more alert, are able to be upright and in their wheelchair without losing consciousness, and over the long term we think this may reduce the risk of heart disease and stroke," says Dr. Sean Dukelow, MD, PhD, clinician scientist and co-author on the study. Dr. Dukelow leads the RESTORE Network.
Gill was the first patient in Calgary to participate in this research. Next is a series of clinical trials to test the device further
and bring it to the community, planned for Calgary and Switzerland and expected to begin later this year.
Based on their findings, Dr. Phillips and the team will work with industry partners to develop a neuro-stimulation system dedicated to the management of blood pressure in people with SCI.
"It's exciting to see the science help push things forward," says Gill. "I'm excited that Calgary will be one of the sites for a clinical trial. Research made a positive effect on my life and I'm glad others will benefit, too."
Gill continues to work as part of the Calgary Adult Bariatric Surgery Clinic and is now the director of the Alberta Obesity Centre.