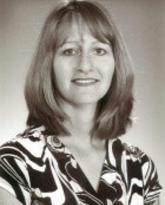 Tanya Beran
Professor
Department of Community Health Sciences
Ph.D.
University of Calgary, 2002
Biography
Dr. Beran has two primary programs of research. The first is the application of robotics to pediatric pain management. Human-robot interaction is a medium that has the potential to transform the way pediatric care is being delivered. Our research goal is to examine the integration of interactive robots in four aspects of pediatric care including pain coach, educator, companion, and care coordination. The second research area is how healthcare professionals make decisions within team environments. Our research team has published several empirical studies of how students in the health professions do conform to inaccurate information. We continue to examine how this behavior affects medical errors and patient care.
She has taught Research Design and Statistics courses as well as many courses in psychology.