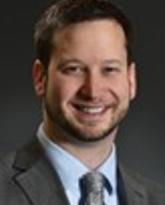 Steven Thomson
Clinical Assistant Professor
Division of Rheumatology
Director, Residency Program
Division of Rheumatology - Education
Director, CME Program
Division of Rheumatology - Education
Physician Lead, Rheumatology Central Triage
Site Chief, Rheumatology
Richmond Road Diagnostic and Treatment Centre
Richmond Road Representative
Executive Committee
Post-Graduate Medical Education
University of Calgary
MD
University of Western Ontario
MSc
University of Western Ontario
BMSc
University of Western Ontario
Preferred method of communication
For all inquiries, please contact Dr. Thomson's Administrative Assistant, Laura.
Biography
Dr. Steven Thomson is a clinician teacher at the Cumming School of Medicine in the Division of Rheumatology. While his primary clinical focus is on rheumatoid arthritis, he also continues to work as a general rheumatologist. Outside of clinic, he has an interest in medical education, and his aims are to improve residency training and teaching methods in order to help trainees find better ways to manage the increasing amount of knowledge.
Within the Division of Rheumatology, Dr. Thomson is also the Program Director for the Rheumatology Residency Program as well as the Richmond Road Diagnostic and Treatment Centre (RRDTC) site chief.