Contact Us
Our office is interested in helping our faculty members with any and all aspects of their research grant applications so if you have a question please do not hesitate to reach out.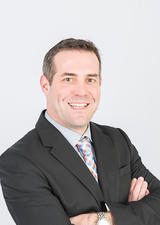 Advisor CRC, CFI, Postdoctoral Fellowships
Dr. Roger Thompson
Dr. Thompson received his Ph.D. in 2000 and joined the University of Calgary in 2008. He is a member of the Department of Cell Biology and Anatomy and the Hotchkiss Brain Institute. His research focuses on cellular mechanisms of neuronal death during stroke and cognitive impairment. His role in the OADR is as an advisor to faculty on tri-council grants, Canada Foundation for Innovation (CFI) applications, renewal of research chairs (i.e. CRC). Additionally, he coordinates internal peer review and adjudication of postdoctoral fellowship applications.
403.210.6312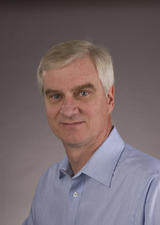 Advisor NSERC Grants
Dr. Gordon Campbell Teskey
Dr. Teskey has held continuous NSERC DG grant funding for the past 30 years, as well as NSERC RTI grants, an NSERC accelerator grant, an NSERC supported PDF, and countless NSERC summer students. He has held and currently holds multiple CIHR grants and understands that researchers need to employ very different strategies for successfully obtaining both sources of tri-council funding.
Dr. Teskey provides advice and peer review for NSERC DG and RTI funding programs.
403.220.4962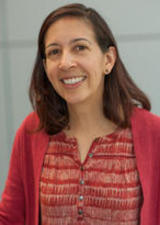 Advisor CIHR Grants
Dr. Sofia Ahmed
Dr. Ahmed is a Professor in the Cumming School of Medicine at the University of Calgary. She is a nephrologist and clinician-scientist with a focus on sex and gender differences in human kidney/cardiovascular physiology and clinical outcomes. Dr. Ahmed is the Vice-Chair (Research) for the Department of Medicine, Lead of the Alberta Strategy for Patient-Oriented Research Capacity Development Platform and Lead of the Women's Cardiovascular Health Research Initiative in the Libin Cardiovascular Institute at the University of Calgary. Dr. Ahmed is an Advisory Board member for the Canadian Institutes of Health Research Institute of Gender and Health, and the incoming President-Elect for the Organization for the Study of Sex Differences.
Administrator: Victoria Klavins
403.220.2550
University of Calgary Foothills Campus
Health Sciences Centre, G351
3330 Hospital Dr NW
Calgary, AB T2N 4N1