Program Lead: Dr. Lara Cooke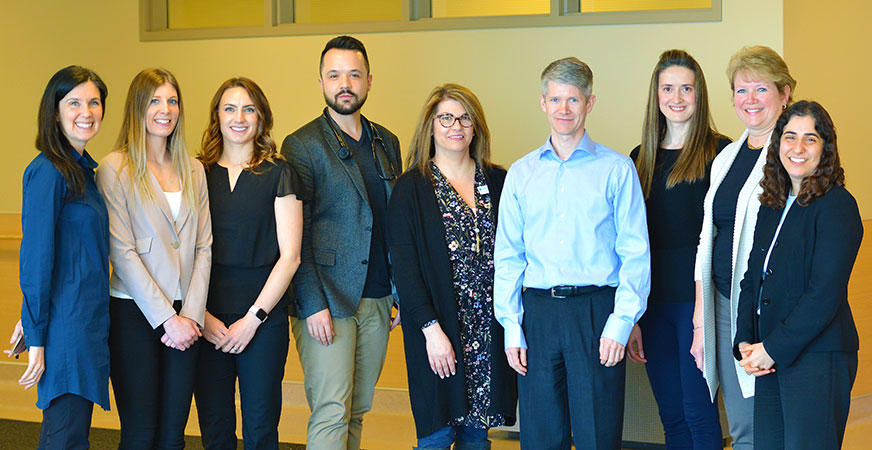 The CHAMP Program has had an exciting year.  A strategic planning retreat last year helped us to focus on our priorities of outstanding clinical care, innovative care models, education, and clinical and epidemiological research. Through a collaboration with the Hotchkiss Brain Institute Brain and Mental Health Research Clinics and the Section of Pediatric Neurology's Dr. Serena Orr, the CHAMP team has developed a headache patient registry, which is now built, and will go live in early 2021.  Plans for the registry include exploring patient outcomes, patient-reported outcomes, and optimizing best practices for headache patients.
We were delighted to receive permanent funding for a nurse practitioner with many years of experience in headache management. Our NP has spearheaded the rejuvenation of our group education sessions for lifestyle and self-management, assists with motivational interviewing to reduce medication overuse, and has helped us to manage the huge volume of work involved in helping to support headache patients through the process of accessing three exciting new antibody treatments that have come on the market for the management of migraine headache.
In addition, through strong ties with our general neurology colleagues, and altering our care model, the CHAMP program has been able to greatly reduce what has historically been a very long waitlist for patients with complex headache problems to be seen by subspecialty headache specialists.
This means that CHAMP is ready to innovate. Plans for 2020-2021 include enhancing access to multidisciplinary programs by leveraging online platforms, developing a stream for urgent headache assessments, and building our academic capacity through the launch of the headache registry and recruitment of a new headache specialist for July of 2021.
Our Headache Program Team