Significant technological advancements have resulted in a rapid expansion of the field of Therapeutic Endoscopy. As a tertiary referral Centre for Southern Alberta and a number of locations in neighboring British Columbia, the Division of Gastroenterology and Hepatology at the University of Calgary is proud to offer specialized endoscopic care across a wide platform for our patients. The bulk of our clinical service is centralized at the Peter Lougheed Centre.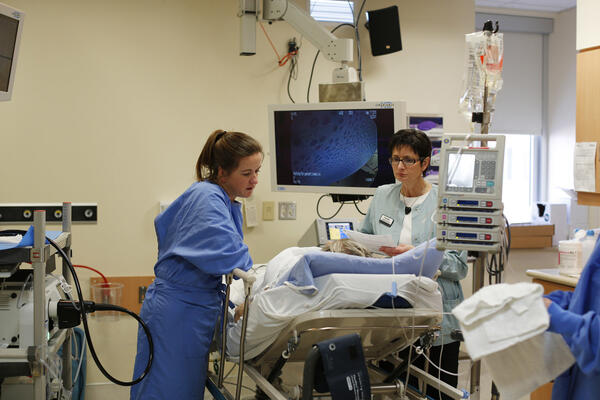 Endoscopic Retrograde Cholangiopancreatography (ERCP)
Endoscopic Ultrasound (EUS)
Luminal Stenting
Capsule Endoscopy
Deep Enteroscopy (DBE)
Endoscopic Mucosal Resection (EMR) and Difficult Polypectomy
Radiofrequency Ablation (RFA) for treatment of Barrett's
Our group is engaged in a number of clinical research projects. In addition to leading and participating in a number of clinical trials, we are capitalizing on existing administrative data infrastructure to bolster research output and establish a culture of academic productivity in therapeutic endoscopy. Further details about our research are found on the research page.