Message from the Division/Section Head | Dr. Andrew Daly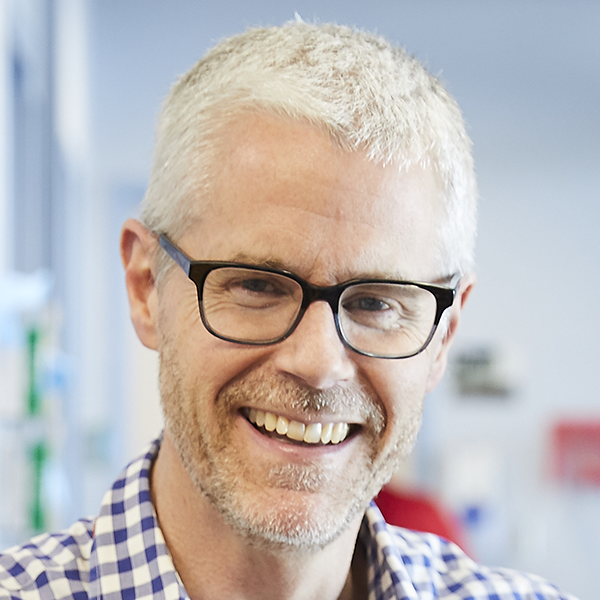 Members of the Section of Hematology provide outpatient care through six sites in Calgary, including South Health Campus, Peter Lougheed Center, Foothills Medical Center, the Tom Baker Cancer Center/Calgary Cancer Center, The Holy Cross Hospital, and the Richmond Road Diagnostic and Treatment Center. Inpatient care is provided at the Peter Lougheed Center and Foothills Medical Center. Our outpatient clinics include General Hematology, Thrombosis, and Immunodeficiency. Patients with bleeding disorders, Hereditary Angioedema and hemoglobinopathies receive comprehensive care through the Southern Alberta Rare Blood and Bleeding Disorder Program. The Collaborative Immunodeficiency Program, a joint venture between Hematology and Transfusion Medicine, manages patients with hereditary and acquired defects of immunity, and includes the Subcutaneous Immunoglobulin Program.
The Section of Hematology also enjoys a large presence at the Tom Baker Cancer Center/Calgary Cancer Center. Our comprehensive blood cancer program manages patients with leukemia, lymphoma, and plasma cell disorders from initial presentation through all phases of care, including clinical trials. We work closely with partners in rural Alberta to ensure that patients residing outside of Calgary receive the best care. The Alberta Blood and Marrow Transplant Program provides autologous stem cell transplantation to residents from Southern Alberta, as well as allogeneic stem cell transplant and standard-of-care CAR T-cell therapy to patients from anywhere in the province.